Option 1:
If your webcam and microphone have worked in the past, but now are not working, try shutting down your browser (Chrome or Firefox) and then restarting it. That should do the trick!
Option 2:
If you have recently added a webcam to your computer, then you may need to adjust your permissions to choose the webcam over the default settings.
You can update those settings by:
Opening Chrome
At the top right, click More Settings.
Click Privacy and security Site settings Camera or Microphone.
Select the option you want as your default setting.

Review your blocked and allowed sites.
To remove an existing exception or permission: To the right of the site, click Delete .
To allow a site that you already blocked: Under "Not allowed," select the site's name and change the camera or microphone permission to "Allow."
Option 3:
If your webcam or microphone isn't working for you, here is a helpful step by step of how to allow permissions in your Chrome browser:

https://support.google.com/chrome/answer/2693767?hl=en
Here is a visual of a shortcut once you are logged into your Vaetas dashboard: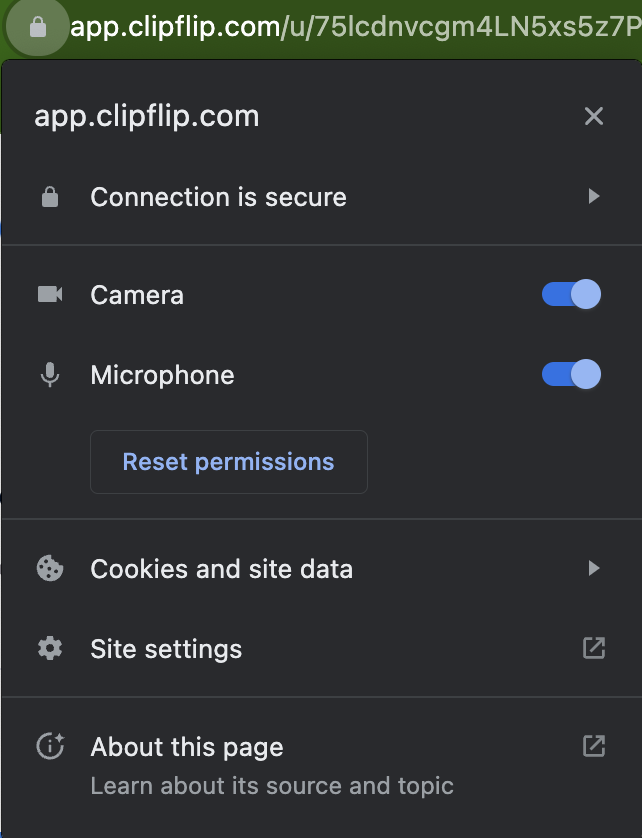 In some versions of Chrome you will also need to provide permissions here:
Click on the video camera in the upper right corner of your Chrome browser: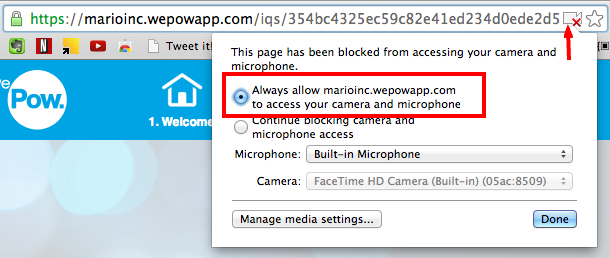 And, then check if your microphone and camera are selected in the dropdown.
If these are already selected, then Chrome may need to be refreshed or restarted. Close out of Chrome, and then re-open.
Or it may be this dropdown: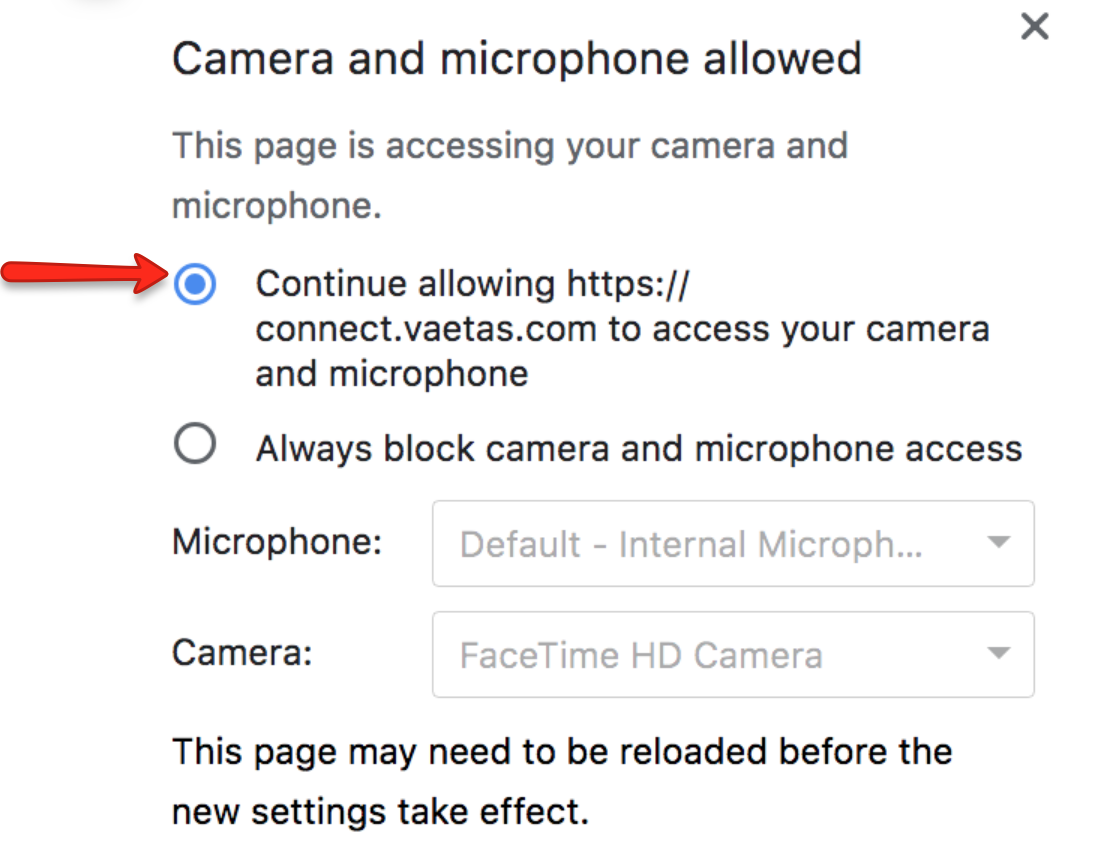 Here is how you allow permissions in Firefox once you are logged into your ClipFlip dashboard: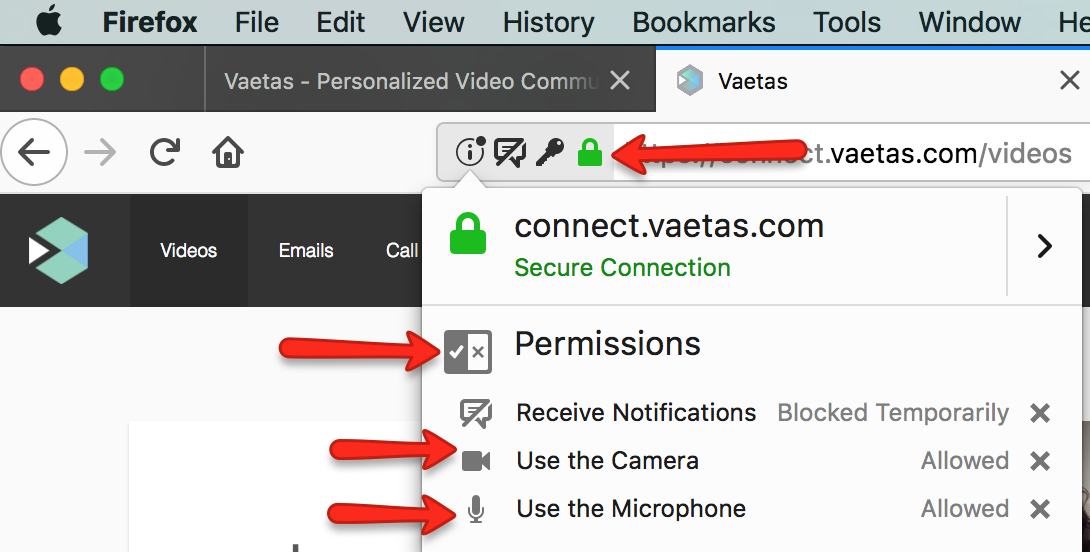 If the above options are not working, you may want to test your camera and microphone on your computer:
Here is an online test for your mic:
https://www.onlinemictest.com/
Here is a Mac test:
Click the "Photobooth" icon on your MacBook's dock or from the "Applications" folder. The webcam should turn on, presenting an image from the camera on the screen.
Here is a helpful article on drivers and settings for a PC:
https://www.drivereasy.com/knowledge/how-to-fix-integrated-webcam-not-working-on-windows-10/