Navigate to the Extension Link: Visit the Clip Flip extension on the Chrome Web Store using the following link:

Clip Flip Extension

:

https://chrome.google.com/webstore/detail/clipflip/bdaleddhigccnaobbdoanllgedjnndmb

Add to Chrome: Once on the page, you'll see a blue button labeled "Add to Chrome." Click on this button to begin the installation process.
Confirm Installation: A pop-up window will appear asking for confirmation. Here, click on the "Add extension" button to proceed.
Installation Confirmation: After successful installation, a message will appear at the top right corner of your Chrome browser confirming that Clip Flip has been added.
After that, you can manage and pin your extensions. To view and manage your extensions, click on the Windows menu (represented by three vertical dots) located at the top right corner of your browser.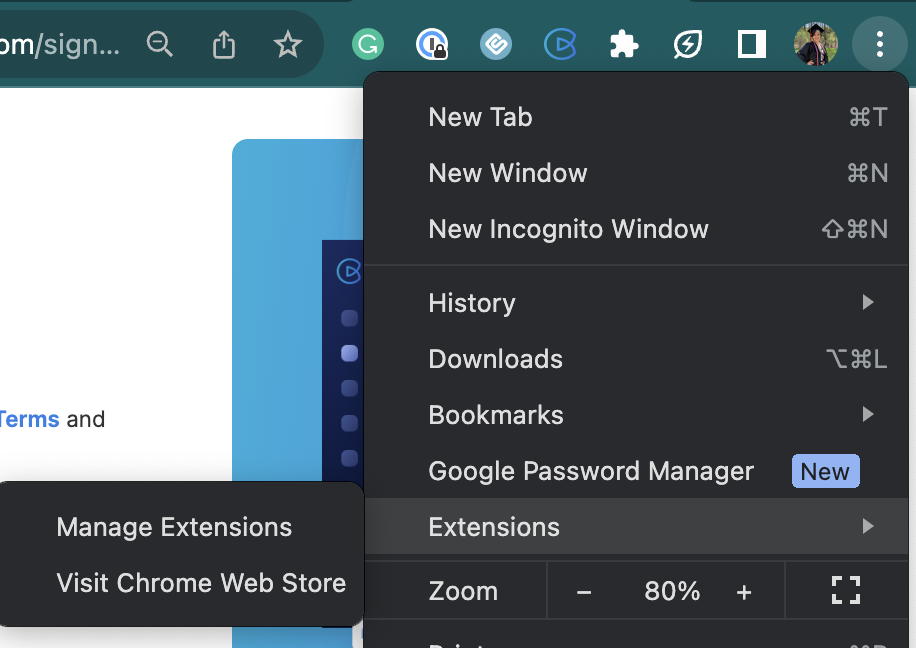 For easy access, it's recommended to pin the Clip Flip extension to your browser's toolbar. Click on the puzzle piece icon (representing Extensions) in the top right corner. A dropdown will appear with a list of your extensions. Locate the Clip Flip extension and click the pin icon next to it.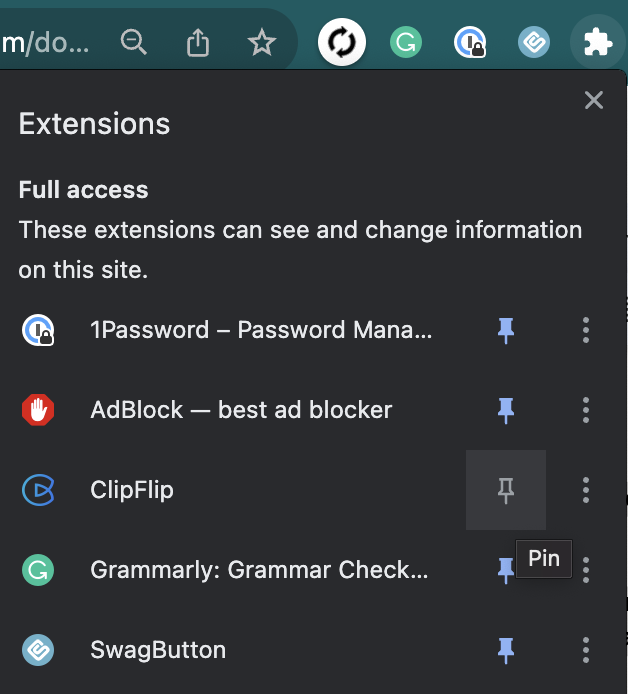 With the Clip Flip extension now pinned to your toolbar, making videos becomes even more convenient. Whenever you wish to record, simply click on the Clip Flip extension icon and begin your recording on any Chrome page.